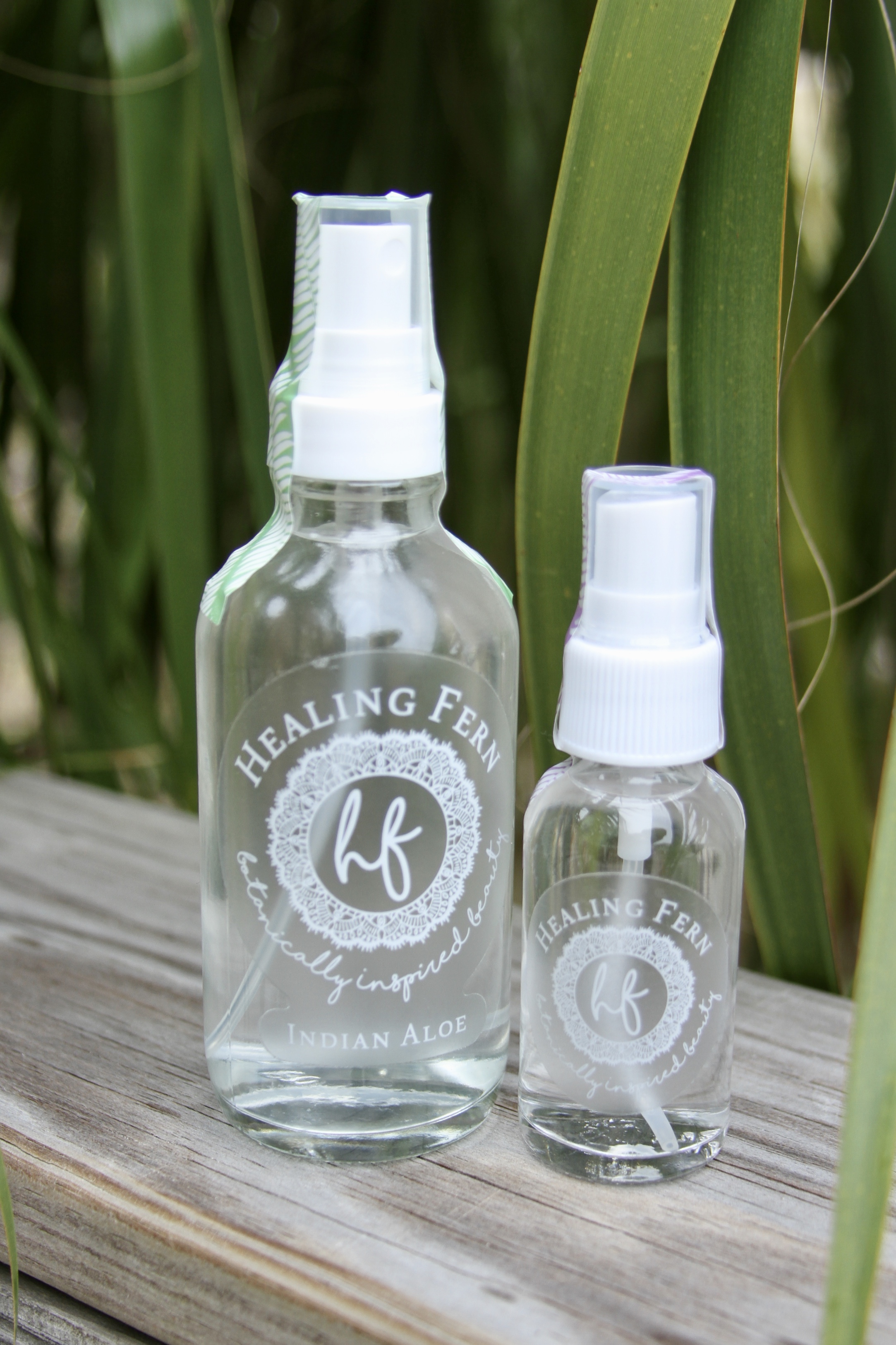 Indian Aloe Hydrosol
Cools and rejuvenates your skin. Promotes tissue repair and healing. Soothes minor rashes and irritations. Nutrient rich for sensitive or combination skin.
Ingredients: 100% pure steam distilled organic Indian Aloe Vera & French Lavender. (aloe vera & lavandula officinalis)
Remedy for healing sunburns and second degree burns. Spritz any time to help hydrate and gradually restore skin's clarity. Perfect as a makeup setter and cooling toner throughout the day.
To Use: On freshly washed face, apply 4-6 full sprays. Once skin is saturated, gently press clean hands onto skin to allow botanical benefits to settle in.